Sliding Sash – Traditional Box Sash
Beautifully constructed from Accoya® wood, our traditional box sliding sash windows are designed to replicate these original styles as closely as possible. Fitted with thermally efficient 20mm glazing units, and using the most advanced sealing systems available, these units achieve a B energy rating. Their operation will remain smooth and easy all year round, as Accoya® wood does not swell and move like other timbers. A full range of accessories and options are available depending upon individual taste and requirements. Box sash are often mandatory in Listed Buildings for the replacement of original window installations.
Sliding Sash – Sprung Balance
Aesthetically there isn't a great difference between Box Sash and Spring Balance. They have the same glazing units, are just as easy to operate, and come with the same accessories and options. In contrast to most of the rest of the market, the Spring Balance mechanisms are rebated tidily into the frame and are also colour matched to the window. This style of sliding sash window is a lower cost option, and can be used where Listed Building regulations do not apply.
Mock Sliding Sash
This is an Accoya® wood casement window designed to look like a traditional sliding sash window. Red Kite's Mock Sliding Sash windows look so authentic that they are indistinguishable from the real thing. A great choice for those wanting a classic look with the thermal performance of a casement.
Yorkshire Sash
A horizontal sliding sash window which replicates this historic style, whilst achieving a modern standard of thermal performance.
Sliding Sash and Listed Buildings
If your Listed Building department will not allow a modern double glazed replacement, or your existing windows have a particular design that must be replicated, we can supply windows with single glazing and/or which match your existing profiles and detailing exactly.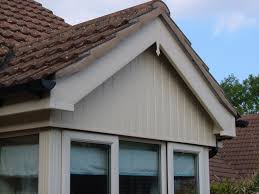 Whilst we have a wide range of standard options, we can also manufacture some of our ranges to specifications and designs tailored to individual needs, for example:
Any finish, paint or stain. You can supply us with your own RAL number or colour sample.
Different internal and external finish.
We can copy any original fenestration arrangement or build to order any non-standard design
If you have an original period feature, such as coloured lead, we can incorporate it into your replacement unit (encapsulation)
Warranties
All our glazed extension products come with a 10 year warranty on everything, a 50 year warranty on Accoya® wood against rot and fungal attack, and a 25 year warranty on aluminium finishes.